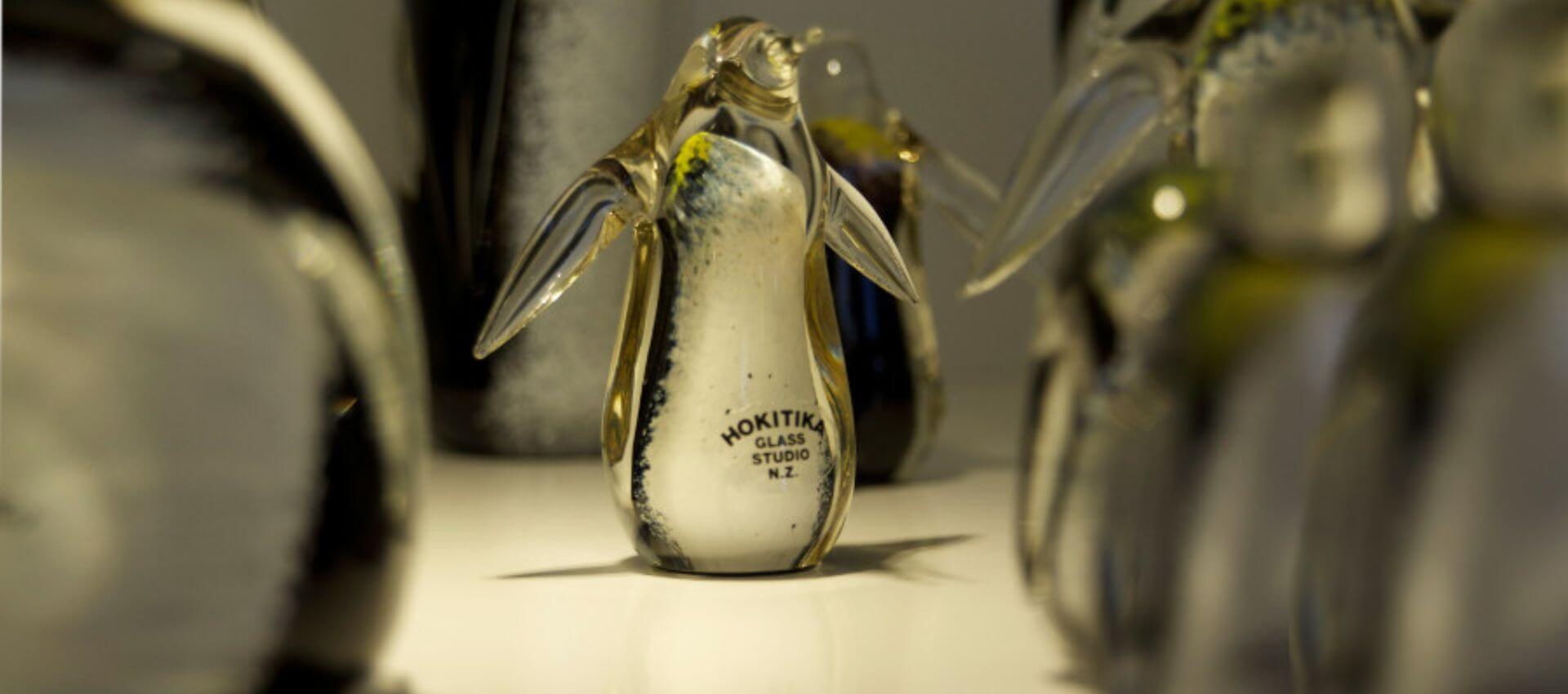 Hokitika Glass Studio – The family business Established 1989
Glassblowing first began in Hokitika in the 1970's when two young Swedish glassblowers, Ove Janson and Ken Johansson, decided Hokitika was an ideal location for a glassblowing factory. Financially backed by local business people, they established the 'Hokitika Freeform Glass Factory'.
In 1974 they employed Judy Wilson as their shop and office manager, and later in 1982, they employed Barry Wilson, who was at that time a Master Greenstone carver for Westland Greenstone. He began working as an assistant in the workshop and later developed the unique skill of Pyrex Lacework.
The factory produced a vast amount of lampshades which they supplied NZ wide, and a variety of freeform products. The factory continued producing until it closed the doors in 1988.
After much deliberation, Judy & Barry established their family business Hokitika Glass Studio in 1989, located at 2 Tancred Street in Hokitika …right on the riverfront.
The skills Barry had gained from his Swedish friends were now being utilised by born and bred West Coasters, and so both sons Anthony and Gene Wilson, returned home in the early 1990's to work for their parents.
In 1992 they changed premise, moving to a much larger studio at 28 Tancred Street in Hokitika. This provided them with the ability to expand their range of freeform and blown items.
Another move in 2009 to 9 Weld Street, allowed the Hokitika Glass Studio to have more of a presence in the local market and also to the independent traveller. The new studio is a bright and spacious setting, with the workshop in view for the visitors to watch the glassware being created.
After almost 20 years of learning the art of glassblowing, both Gene and Anthony have mastered their craft and are now the lead glassblowers in the studio.
Barry now helps manage the workshop, and also cuts, grinds and polishes the glassware each day. Judy still spends most of her week making sure that all areas of the business run smoothly, including working in the shop and managing the office.
Anthony concentrates more on freeform items, specialising in penguins, angelfish, whales, seals, dolphins, paperweights etc. He also assists Gene when blowing vases, bowls, perfume bottles etc.
Anthony has also taken on the role of learning about the glass melt, so he and Barry perform this task most weekends.
Gene enjoys the challenge of creating large stunning pieces and trying new things. He has gained skills from a variety of people, and has mastered his craft. Gene concentrates mostly on bowls, vases, perfume bottles, paua shells, kiwis etc.
His glassware has been acclaimed as being some of the finest in the world.
Genes' wife, Kirsty also plays a small part in the family business. She assists in the shop and office and also creates a small range of fused glass jewellery and dabbles in lampworked beads.
Judy & Barry's grandsons, Aston and Seth Wilson, are the next in line to learn all about the glassblowing industry. They currently love to play in the workshop and blow bubbles and pretend to create masterpieces. Maybe someday they may just do that for real.